Questions about your living environment? This Atlas points you in the right direction to up-to-date and correct information on environment and health. We offer you a wide range of maps, often available on a local scale. Some examples of our spatial information are: the condition of the soil, the quality of the air and noise nuisance.  The Atlas reduces the amount of work for professionals  and supports collaboration.
News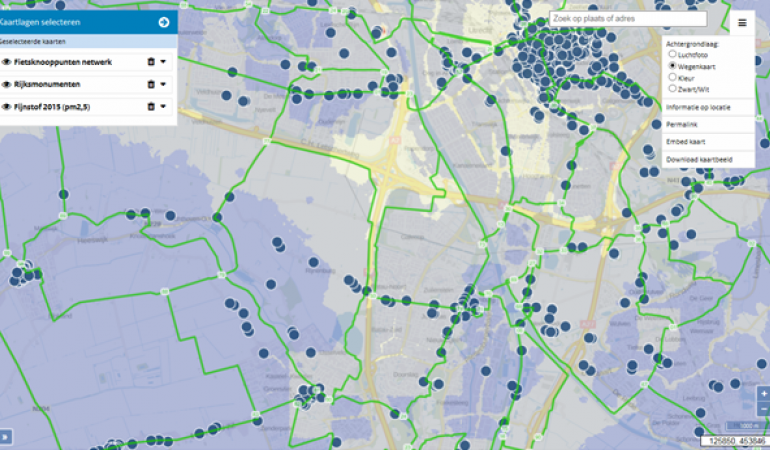 The Netherlands; a cycling nation
In the Netherlands, more than 25% of all trips is made by bicycle. The number of bicycles in the country outnumbers the amount of people; cycling is part of our way of life.
More news